Meet the Candidates Interviews
Be an informed voter! View interviews of candidates for Miami Valley competitive races for elected positions on our YouTube site using the link below.
This playlist links candidate interviews for the following races. All candidates for each race were invited to participate by the League of Women Voters. Questions were developed by the League of Women Voters with input from local citizens. For more information about the League, or about the Meet the Candidate interviews, contact league@lwvdayton.org.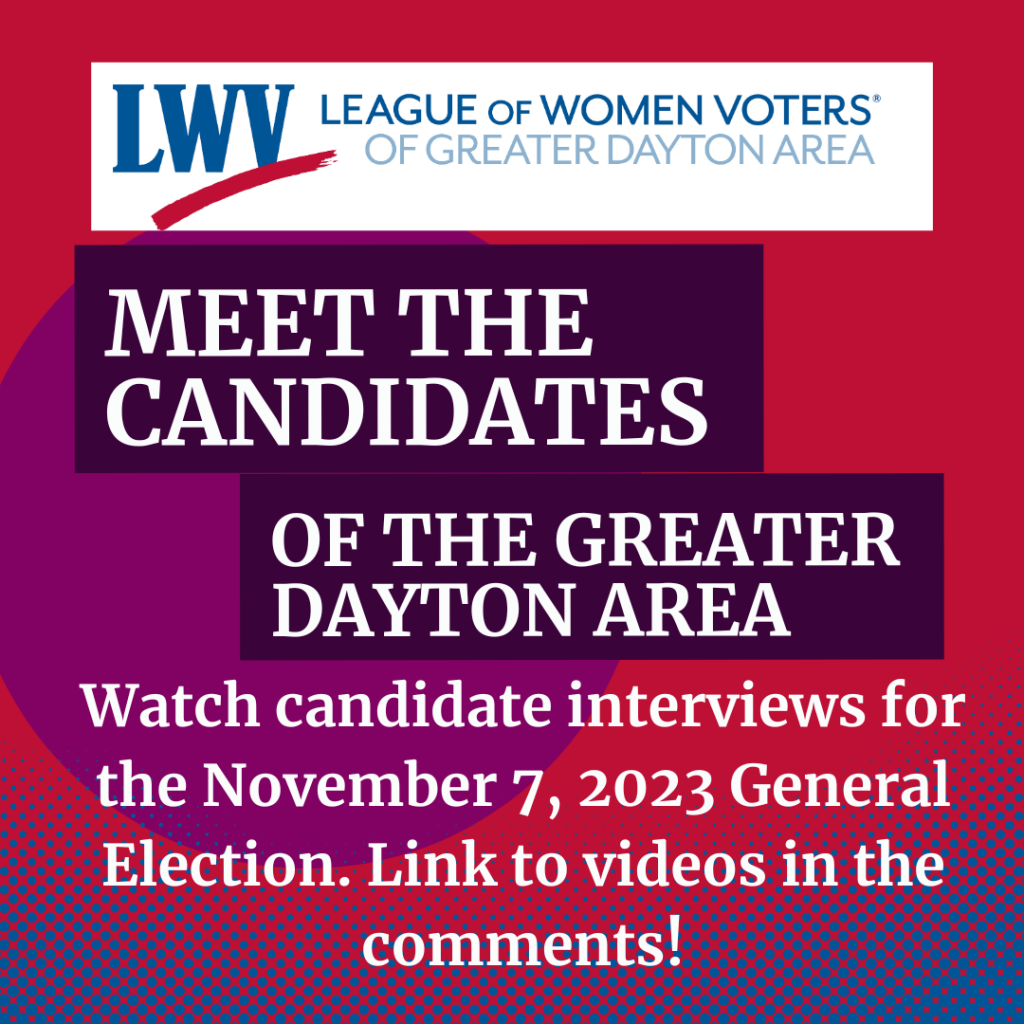 Fairborn Council, School Board, Mayor
Dayton City Commission, School Board
Beavercreek Council, Mayor, School Board
Bellbrook-Sugarcreek School Board
Kettering Council District 1
Brookville School Board
Trotwood Council at Large, Trotwood-Madison School Board
Bath Township Trustee
Washington Township Trustee
Centerville Council, School Board
Oakwood School Board
Vandalia City Council
Jefferson Township Fiscal Officer
Yellow Springs School Board
Englewood Mayor
Clayton Ward 1
Miamisburg Mayor, School Board
Xenia School Board