Facts First: What is Issue 1? (event video)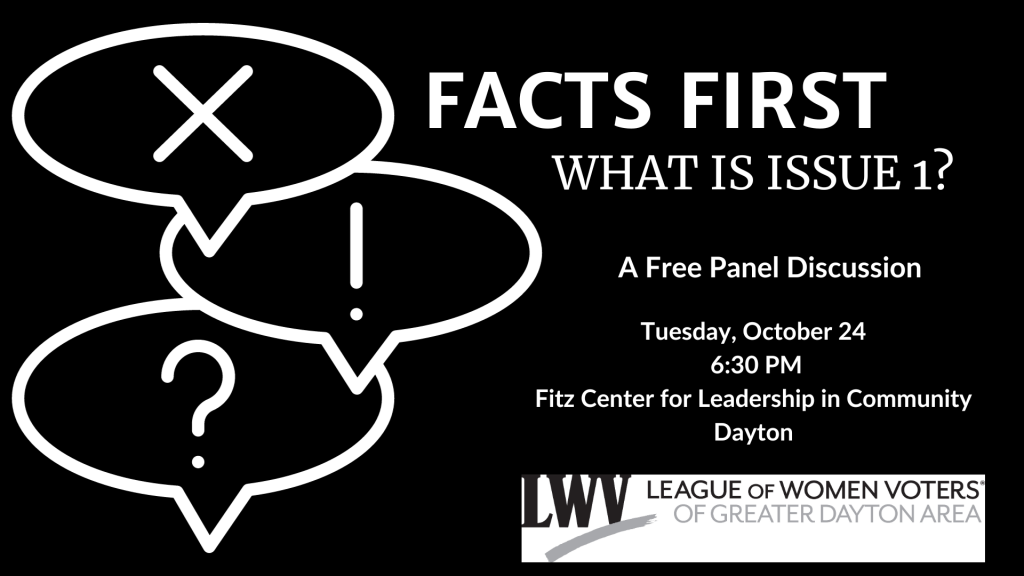 On 7 November, voters will be asked to vote on Issue 1, a proposed amendment to the Ohio Constitution that, if approved, would establish a constitutional right to "make and carry out one's own reproductive decisions."
The League of Women Voters of the Greater Dayton Area hosted a program on Tuesday, October 24 to bring greater understanding of the Issue 1 amendment language and its meanings, both legally and medically. The Honorable Jeffrey Froelich (retired) moderated a panel discussion with Marc Clauson, PhD, professor of history and law at Cedarville University and Katherine Lambes, M.D., a physician with Gem City Primary Care.
UPDATE: The recording of the program has been added below. This and other recordings with information about this November's General election can be found on our YouTube channel.
For more information contact the League at 937-228-4041.