Redistricting in Ohio – Webinar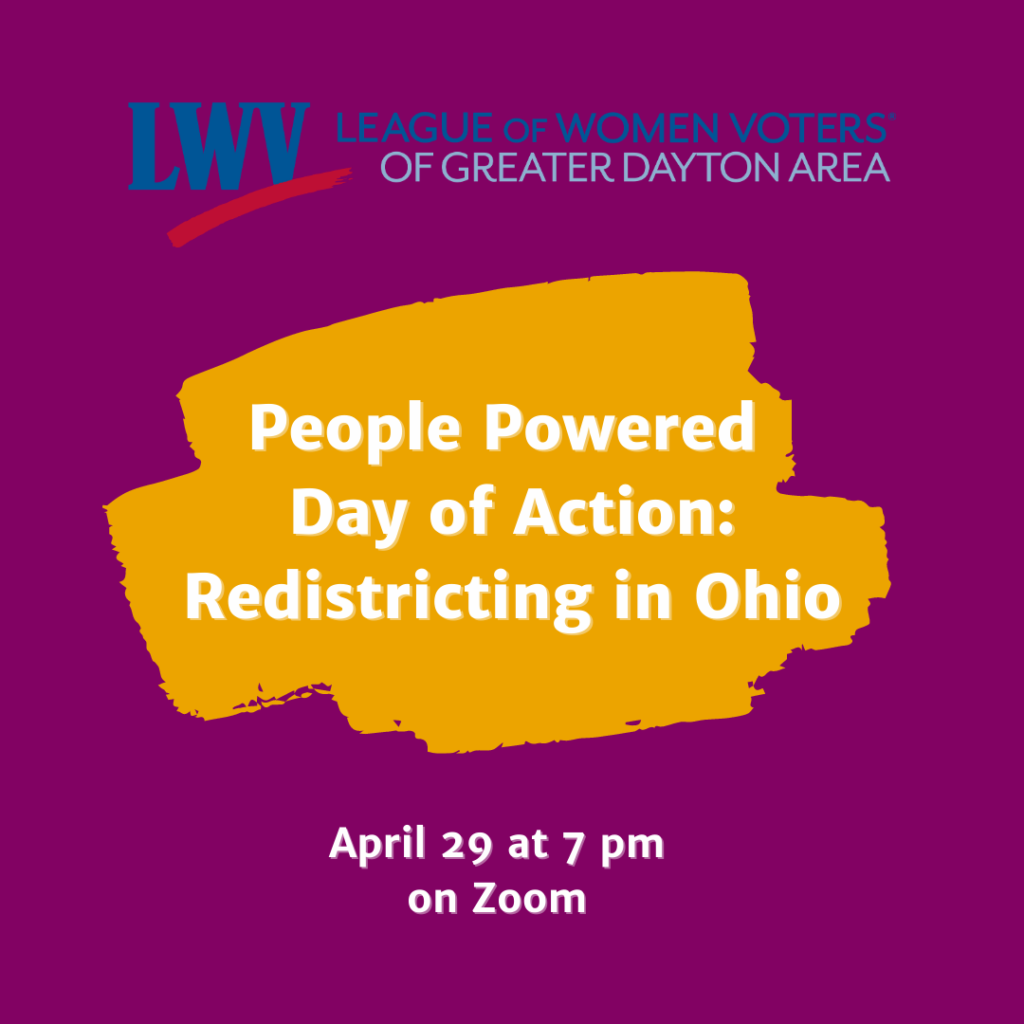 Every ten years, Ohio must adopt new district maps for the purpose of electing members of the U.S. House of Representatives, the U.S. Senate, Ohio House of Representatives and the Ohio Senate. This year's effort will apply a redistricting reform passed overwhelmingly by Ohio voters in 2015 and 2018. These are new processes and must be completed in time for the 2022 election cycle.
The League of Women Voters of Greater Dayton is hosting a live Zoom webinar on Thursday April 29, 2021 at 7:00 PM to explain our current district maps, the reforms that were adopted, and how the community can get involved. Here's more information about the process.
To secure your spot, please call or email the League Office no later than 5:00 PM on April 27. You will receive an email with the Zoom link to the webinar on or before April 28, 2021.
Many of the programs and services offered by the League of Women Voters of the Greater Dayton Area are offered at no cost to the community. If you would like to support the League's efforts, please consider a donation!